Suicide Squad movie was a big hit and this is the first time villains were shown as protagonists. Therefore, we have selected the top 10 Suicide Squad Halloween Costume ideas 2016 you can implement this year.
0. DeadShot :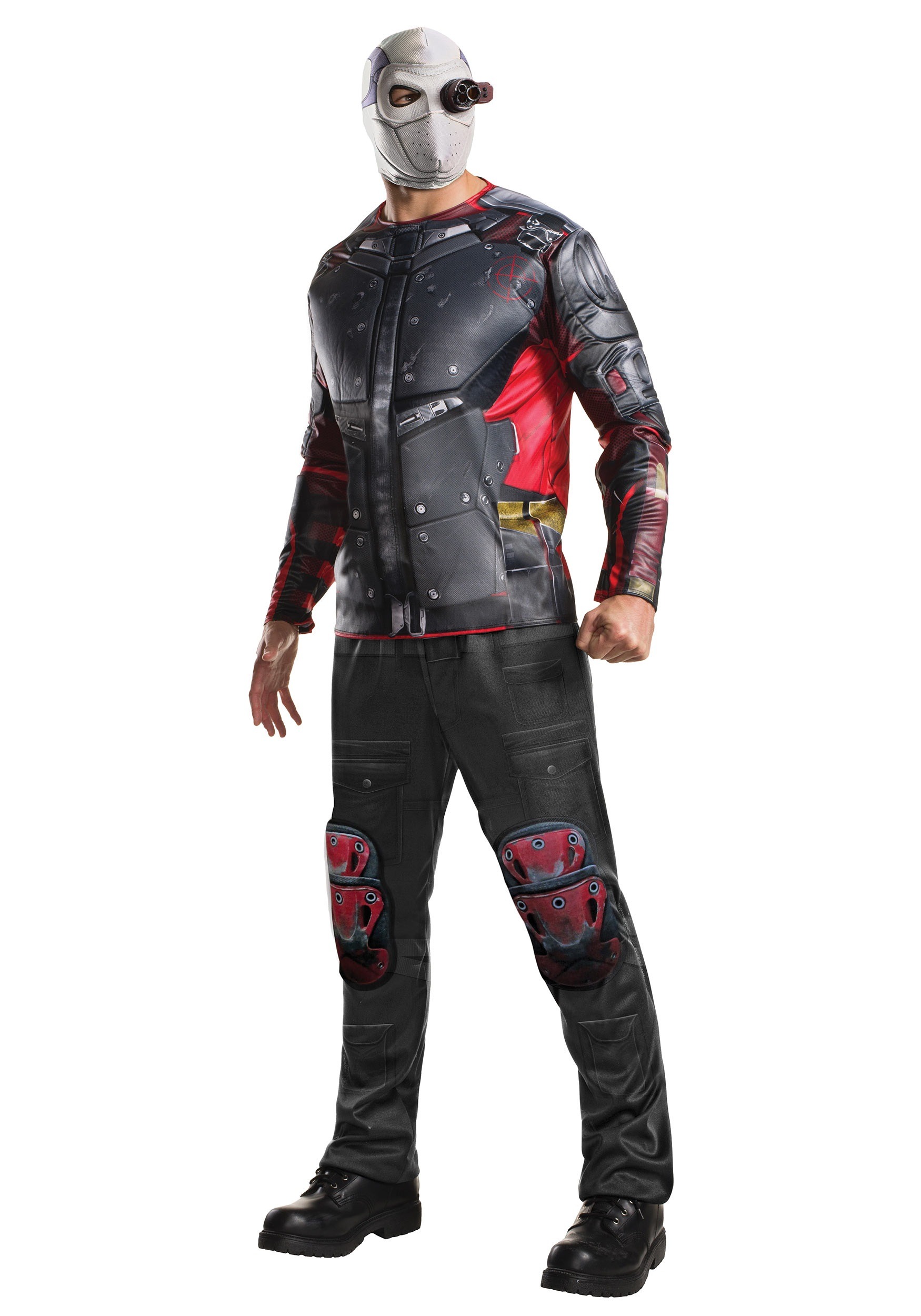 Deadpool was the male lead of the movie. Surprisingly his costume is easy to make if you are going DIY for halloween costume ideas. Just find a good motorbike suit and instead of a helmet wear a white full-head mask and a one eye scope (this you will have to find from a shop).
1 - Suicide Squad Joker:
Joker Halloween Costume can be made at home. Just buy a green jacket & a purple shirt. Now put white cream on your face and lipstick on your mouth. You will also need to dye your hair light green & you are done.
This is one impressive costume style to carry out on this halloween.
2. Harley Quinn :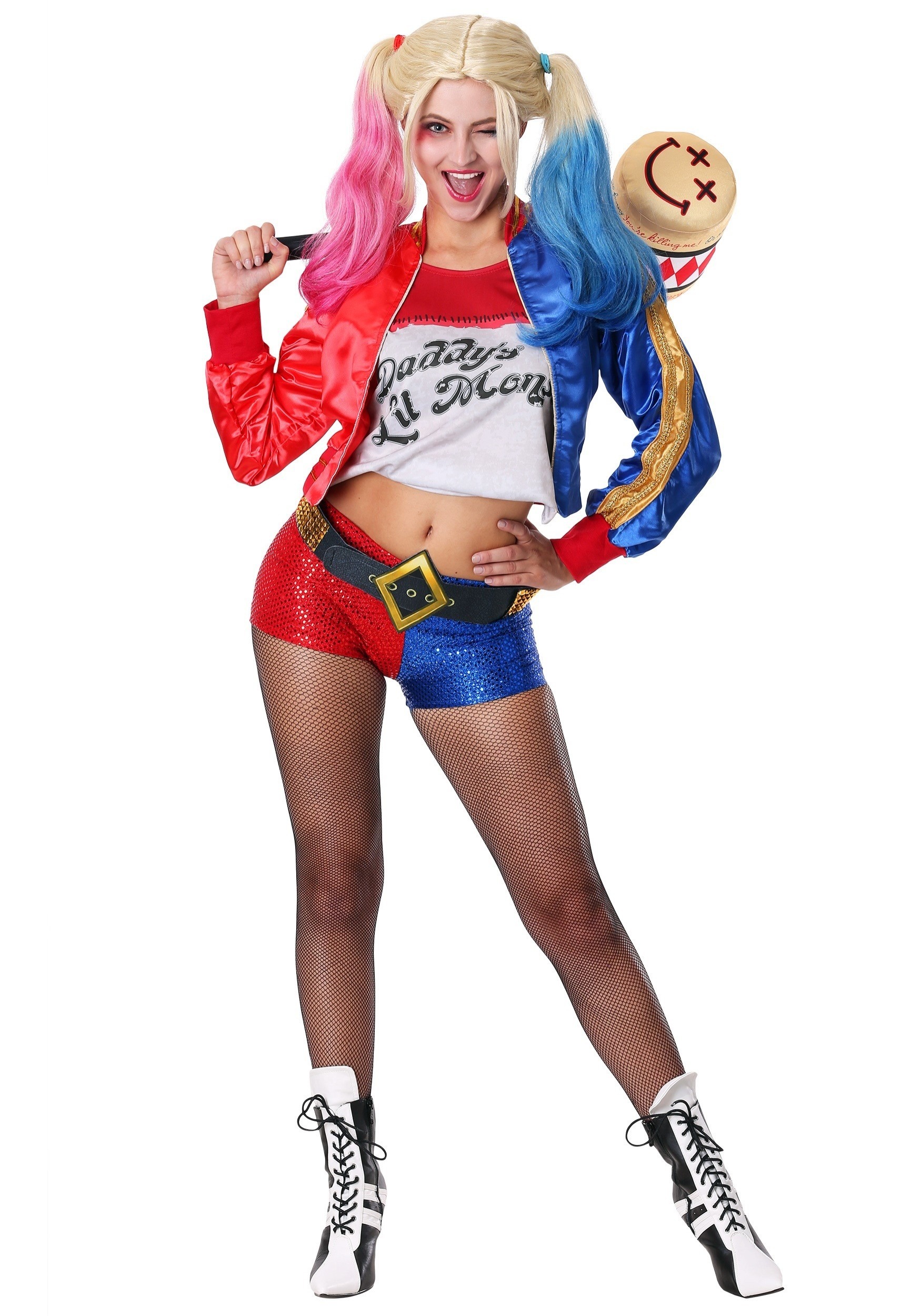 You will need to dye your hair, put on makeup and wear shorts. This costume may not suit ladies that are healthy in shape.
Therefore, decide early on, if you want to make Harley Quin Costume for Halloween.
Watch this Harley Quinn Make up tutorial for Halloween 2016.
3. Rick Flag :
Rick Flag's Halloween Costume is nothing special. It is a seal uniform and can be bought from any Halloween Costume Store in USA. You may be need to change a few things - but that depends on your preference - like the shirt color of Seal Uniform and that one worn by Rick Flag may be different.
4. Enchantress
Enchantress Halloween Costume can be bought from almost all online halloween costume stores. This is going to be a prominent costume idea because the film was released this year so most of the ladies are going to try it.
Therefore, make yourself different by adding your own touch to the Suicide Squad Enchantress Halloween costume idea.
5. El Diablo - Flame Figure
You can try anyone of these El Diablo Costume idea from Suicide Squad. Make sure you properly make the markings, as El Diablo had weird marks on his face. See the below picture
Make this type of tattoo on your face to look for real. Otherwise, due to the prominence of the Suicide Squad movie, almost everyone will be wearing Suicide Squad Halloween Costume theme in 2016.
6. Tatsu Yamashiro - Katana Lady
You will need a Katana and her costume as well - the DIY of Suicide Squad's Tatso Yamashiro is hard. But a similar one can be made by using a motorcycle jeans and jacket. Just make a card board mask using white board & you are ready with the Tatso Yamashiro Halloween Costume idea.
7. Slipknot:
Another character of Suicide Squad movie is Slipknot. His
DIY costume theme
is pretty easy in comparison with others. To make a DIY of Suicide Squad's Slipknot costume, you would need a mask and black jacket. It should be noted that Slipknot was a master of knife so add that to the list as well.
The costume mask of Slipknot can be either applied paint, or it can be made using a card board - whatever suits you.
8. Amanda Waller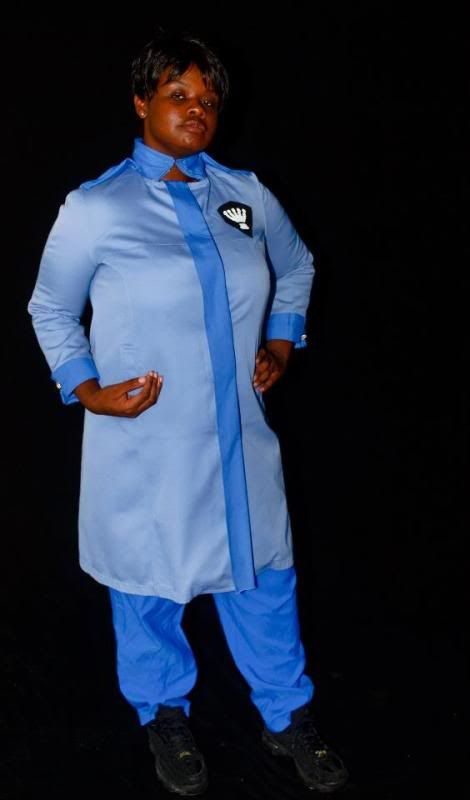 thesuperherocostumeforum.yuku
The most hated lady of Suicide Squad 'Amanda Waller's' costume is nothing but one of Defense Agency's uniform. So, just buy a lab coat (blue probably) and add a sticker on the left - the insignia of the agency. That is it - Amanda Waller's costume idea has become a reality. Wear it with pride, you helped save the world.
9. Killer Croc
Killer Croc's halloween costume will require a gym jacket & a pair of jeans. Apart from that you have two options for the Croc face - either to buy a mask or use makeup. The mask can easily be availed from Halloween Costume stores, but for makeup you will need to first draw illustration and then color it. This will require some level of makeup artist skills.
This is tutorial for Suicide Squad's Killer Croc Halloween Costume theme DIY Face makeup.
10. Captain Boomerang
Another character of Suicide Squad is Captain Boomerang. A petty robber turned super villain, Captain Boomeerang is famous for his accuracy and precision. He can either use knives or boomerangs. So use whichever suits you.
That is it, Captain Boomerang Halloween Costume theme is ready.
Bottom line:
These are some of the best Suicide Squad halloween Costume ideas for 2016 that you can implement easily. Because they are recent and no one has tried them yet, if you can make your's as real as of the protagonists, you will rock the floor!